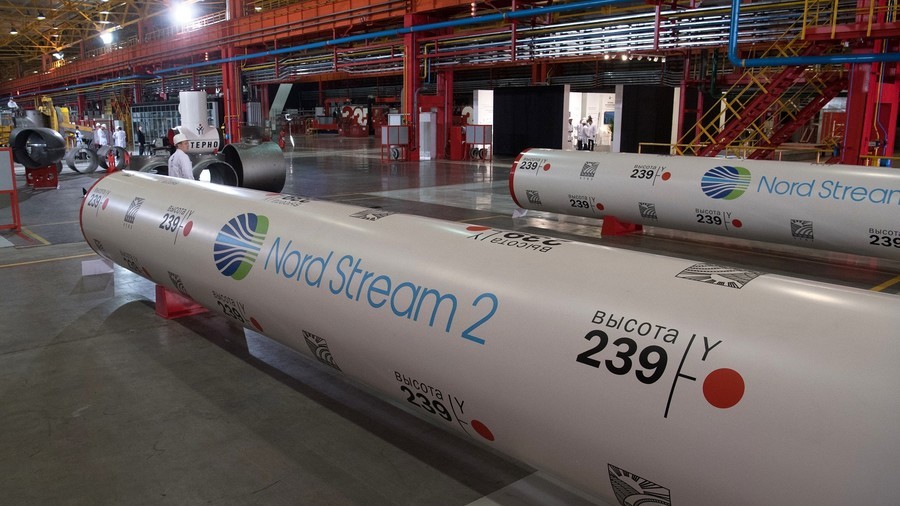 The Nord Stream 2 pipeline project is a "purely economic project" and does not mean the transit of gas through Ukraine will stop, Vladimir Putin has stressed during a press conference with German Chancellor Angela Merkel.
"I am aware of the federal chancellor's position, she keeps raising the issue. All that matters to us is that this transit is economically feasible, and makes economic sense," he said.
The comments were made after Putin arrived in Berlin for a meeting with Merkel. The two will speak about the pipeline project, as well as international topics such as Ukraine and Syria.
"We hope this project will improve the European energy system, diversify gas delivery routes, and meet the increasing demand of the European economy in natural gas," Putin said.
The Russian president also spoke of trade with Germany, stating that the country is "one of our leading partners in trade" growing by 22 percent last year. "From January to June this year, we added another 25 percent," he said.
The two leaders will also discuss the Iran nuclear deal, with Merkel saying: "We would like to preserve this deal but we are also concerned about the missile program with Iran."
The goal of the $ 11 billion Nord Stream 2 pipeline project is to double the existing pipeline's annual capacity of 55 billion cubic meters. Although the partnership between Russia and Germany has been slammed by US President Donald Trump, Berlin and Moscow say it is a private business project which is due to be operational by the end of the year.
DETAILS TO FOLLOW